Blog Topic
Unlocking Digital Success: Web Development in Middletown, Delaware
Published Date: 11th November, 2023
Written by: Admin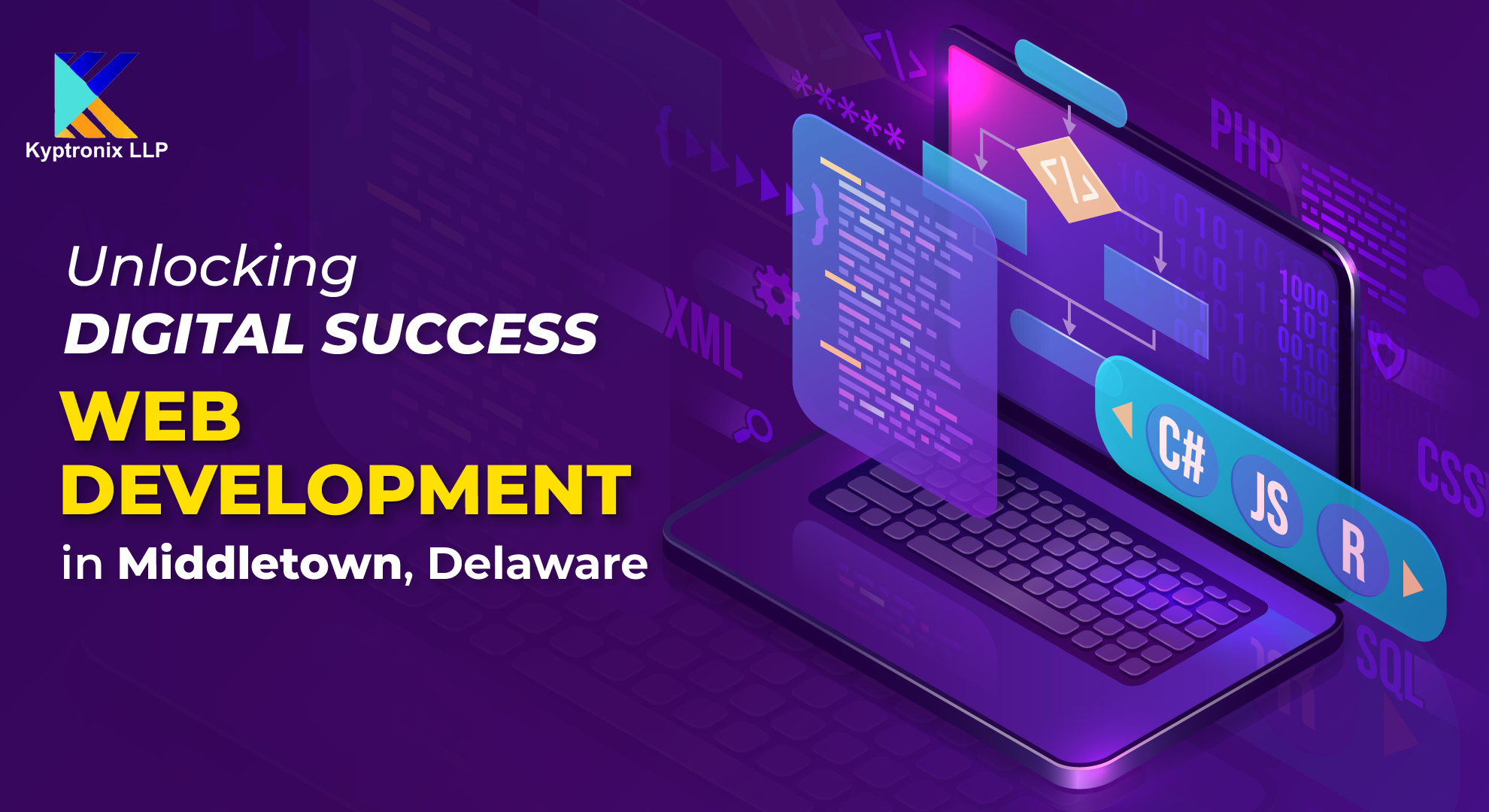 In today's digital age, having a strong online presence is crucial for businesses and individuals alike. Middletown, Delaware, is no exception to this rule. As the world continues to rely on the internet for communication, commerce, and information, the demand for web development services in Middletown is on the rise. One company that stands out in this domain is Kyptronix, a local web development firm that's making waves in the industry.


Why Web Development Matters
Web development is the art and science of creating websites and web applications. It involves a combination of coding, design, and user experience optimization to ensure that a website not only looks great but also functions flawlessly. In Middletown, where businesses are striving to connect with their target audience and stay competitive, a well-developed website is often the first point of contact between a company and its customers.


Kyptronix: A Local Leader in Web Development
Kyptronix, based in Middletown, Delaware, has established itself as a reliable and innovative web development agency. Their team of skilled developers and designers is passionate about crafting websites that not only look stunning but also perform exceptionally well. Whether you're a small local business looking for a simple and effective web presence or a larger enterprise in need of complex web solutions, Kyptronix has the expertise to meet your needs.


Services Offered by Kyptronix
Kyptronix offers a wide range of web development services that cater to the diverse needs of clients in Middletown and beyond. Some of their core services include:

Custom Web Design: Kyptronix understands that every business is unique. They work closely with their clients to create custom web designs that reflect their brand identity and engage their target audience.

E-Commerce Solutions: With the rise of online shopping, Kyptronix can help businesses set up robust e-commerce platforms, making it easy for customers to browse, select, and purchase products or services online.

Web Application Development: From simple web apps to complex, data-driven applications, Kyptronix's development team can bring your ideas to life and make your online presence interactive and dynamic.

SEO Optimization: Kyptronix doesn't just build websites; they also ensure that your site is optimized for search engines, making it easier for potential customers to find you online.

Responsive Design: In a mobile-driven world, Kyptronix ensures that your website looks and functions flawlessly on all devices, providing a seamless user experience.


Conclusion
Web development is the backbone of a successful online presence, and Kyptronix is a prime example of how Middletown, Delaware, is embracing the digital age. With their expertise and dedication to client success, businesses and individuals in Middletown can harness the power of the internet to reach their goals and connect with their audience. If you're in need of web development services, look no further than Kyptronix, your local partner for web excellence.

Whether you're a Middletown-based business looking to enhance your online presence or an individual with a creative web project in mind, Kyptronix is ready to turn your ideas into reality. Contact them today and unlock your digital potential.